Support
All JMG products come with a 18 month warranty from date of shipment to the customer, but our involvement and support for the customer doesn't end at the shipment stage …
Download your engineering change orders / notices here
Service Support: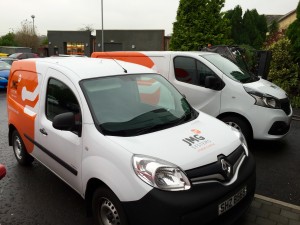 Our team of service engineers located in Ireland and the UK are readily available to eliminate any issues if they occur.
Most of our products are designed as plug and play type systems to allow the customer to fit the kit onto the machine at their own pace, but our team can assist customers if this option is required.
Click here to request Service or call our dedicated service support line on 028 82257025.
Spare Parts:
JMG have a full range of spare parts for all of our electrical kits. All systems can be supplied with a very detailed spare parts manual, linking every component visually to our internal product database. Upon despatch the products are labeled and marked with reference information tied to schematic drawings.
We aim to keep a ready supply of replacement parts should products get damaged over time to avoid any unnecessary delays, however older designs, and more customised parts have to be made specifically to order – sometimes it just takes a bit longer defining the specific customised part, but we get there!!
Documentation: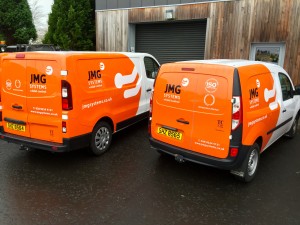 As well as Spare Parts Manuals, each electrical system has an associated Operational guide, tied in with the general behaviour of the electrics but more specifically linked to the operation of your application.
Operational Manuals contain basic operating principles, fault finding shortcuts and schematic information should the electrics be further developed in the future.
Upgrade Kits:
As engines evolve and efficient and simple upgrades become important elements of our customer's financial considerations, JMG can assist in developing retrofit or upgrade kits to accommodate any changes the customer may apply in the future.
Dealer & Service Training: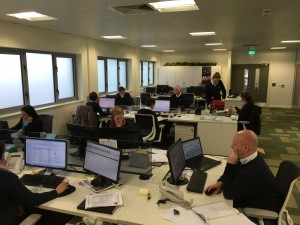 We can provide your internal and external teams and customers with training in the standard operation of our electrical system in conjunction with your application, engine and hydraulics.
Most courses are tailored specifically on your system, thereby making sure that the participants have a clear full understanding of how to maintain the electrics for extra longevity.
For any information on the above, contact our dedicated service support line: support@jmgsystems.co.uk.