Careers
Careers – Current Opportunities
---
At JMG Systems we are always looking to expand our team by employing individuals with the appropriate skill set and the right attitude to help us improve as a business. Even though we are an engineering and manufacturing business, our company employs staff across all levels of business from manufacturing to materials handling and stock management, administration and support staff, sales and customer support, as well as having engineers and technicians with a knowledge of design, manufacturing, software, hardware, quality and diagnostics experience. We are an equal opportunities employer so if you think you have something to offer and can add value to our team, post in your CV at any time using the link provided or by using the contact details found on the website … we would love to hear from you!
Philosophy
"Recruit for attitude, train for skills" … as a company we tend to recruit those who align with our core values and we invest significantly in the training and development of our workforce providing both internal and external training courses.  In line with our mission to empower our staff this training is a key element in development and progression of  every member of staff with the emphasis of team working across the company.
Position available: Sales Ledger (Maternity Cover) Job Ref:SL0721/
Our finance team are at the centre of the organisation.  For our customers you will be the main point of contact for any sales invoicing queries and for our team they will rely on you to support them in building and maintaining strong customer relationships to deliver the business goals.
Working in the Finance Team as a Sales Ledger, you will work accurately and take pride in a job well done to ensure that JMG is supported to achieve great results by processing sales and service invoices in a timely and professional manner and following up on any invoice queries where necessary.  This role will suit someone who thrives on fresh challenges every day and likes to get things done.
Key Responsibilities
Allocate sales orders and ensure all dispatched items are invoiced in a timely manner. Accurately logging all invoices onto our computer systems and follow up with customers when needed in a professional manner to build and maintain strong relationships.
Manage outstanding sales orders including unpriced items ready for invoicing, unposted invoices and zero value items in line with company process.
Working in collaboration with purchase ledger to ensure all delivery and carriage charges are invoiced
Request purchase orders and process service invoices to customers. Linking in with Engineering for overseas work completed and agree the invoicing arrangements.
Control credit note requests, liaising with the requestor and with the Finance Managers approval process credit notes where agreed.
Provide information and assist in year-end audits, along with any other sales reporting information for completion of surveys, reports and management accounts.
As you will be based on the ground floor you will also greet visitors, deal with couriers and, take general telephone enquiries. While also maintaining the visitors log and postage.
Other general housekeeping duties such as ordering and maintaining refreshment items in the staff canteen. Filing and archiving.
Confidently and positively communicate with customers, internal teams and senior management.
Promote a positive culture of safe working practices.
Seek opportunities to improve the way we do things.
Any other duties required in line with your job role.
For full Job Description, Criteria and Application pack Click to download here: Sales Ledger July 2021
Core Values 
The Company's purpose, "Creating a Better Way", is a key driver for all positions within JMG and you will look for opportunities to improve how we do things.  Our Core Values mean everything to us and it is how we recruit.  We are looking for people who share our ethos of being;
Open & Honest                    <>          Helpful & Considerate            <>            Curious & Creative

Responsible & Reliable      <>           Productive & Mindful            <>           Positive & Friendly
Linkage to Universities & 3rd Level education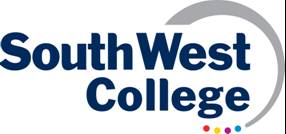 <—> 

 <—>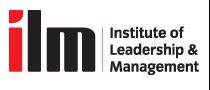 JMG Systems has close ties with local colleges and universities, and are actively involved in graduate placement and bespoke training programmes for all staff.