Careers
Careers – Current Opportunities
Service Engineer – S.ENG01/19
We pride ourselves on providing our customers a top rate service and ongoing OEM support, we often go the extra.  Working within the customer post sales service team you will play an important role in ensuring and promoting our customised products meet the requirements of our customers and is successfully installed onto their equipment and machines.
Not everything can work perfectly one hundred percent of the time and if you are someone who thrives on fresh challenges, can think on their feet to diagnose faults and solve problems quickly then this is a role that will suit you.  For more information please contact HR@jmgsystems.co.uk
Closing Date is 29.03.2019
---
At JMG Systems we are always looking to expand our team by employing individuals with the appropriate skill set and the right attitude to help us improve as a business. Even though we are an engineering and manufacturing business, our company employs staff across all levels of business from manufacturing to materials handling and stock management, administration and support staff, sales and customer support, as well as having engineers and technicians with a knowledge of design, manufacturing, software, hardware, quality and diagnostics experience. We are an equal opportunities employer so if you think you have something to offer and can add value to our team, post in your CV at any time using the link provided or by using the contact details found on the website … we would love to hear from you!
Philosophy
"Recruit for attitude, train for skills" … as a company we tend to recruit those who align with our core values and we invest significantly in the training and development of our workforce providing both internal and external training courses.  In line with our mission to empower our staff this training is a key element in development and progression of  every member of staff with the emphasis of team working across the company.
Core Values 
The Company's purpose, "Creating a Better Way", is a key driver for all positions within JMG and you will look for opportunities to improve how we do things.  Our Core Values mean everything to us and it is how we recruit.  We are looking for people who share our ethos of being;
Open & Honest                    <>          Helpful & Considerate            <>            Curious & Creative

Responsible & Reliable      <>           Productive & Mindful            <>           Positive & Friendly
Linkage to Universities & 3rd Level education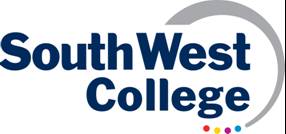 <—> 

 <—>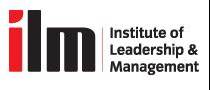 JMG Systems has close ties with local colleges and universities, and are actively involved in graduate placement and bespoke training programmes for all staff.