Careers
Careers – Current Opportunities
If you want to be part of a forward thinking local company who are proud to supply some of the largest manufacturers of engine based machinery in the world, including markets as diverse as quarry equipment, materials handling, airport ground support equipment and many others and who are focused on employee well-being and development then we invite applications for the following position.
Production Operator (Pro.Ops01/19)
As Production Operator, you will be involved in the hands on day to day manufacture, support and delivery of quality products to our customers.  Working as part of a team you will accurately follow standard operating procedures, work towards the highest quality standards and report any defects immediately to your Team Leader.  This role will suit someone who thrives on working in a fast paced, hands on environment.
To apply for the position please request a job description or submit your CV by emailing: hr@jmgsystems.co.uk.
Closing date for applications is Friday 1st February 2019
We are an equal opportunities employer
---
At JMG Systems we are always looking to expand our team by employing individuals with the appropriate skill set and the right attitude to help us improve as a business. Even though we are an engineering and manufacturing business, our company employs staff across all levels of business from manufacturing to materials handling and stock management, administration and support staff, sales and customer support, as well as having engineers and technicians with a knowledge of design, manufacturing, software, hardware, quality and diagnostics experience. If you think you have something to offer and can add value to our team, post in your CV at any time using the link provided or by using the contact details found on the website … we would love to hear from you!
Philosophy 
"Recruit for attitude, train for skills" … as a company we tend to recruit those who align with our core values and we invest significantly in the training and development of our workforce providing both internal and external training courses.  In line with our mission to empower our staff this training is a key element in development and progression of  every member of staff with the emphasis of team working across the company.
Core Values 
We value and welcome team members who can help create a culture of continuous improvement and growth, and put emphasis into looking for people who are aligned with our Core Values:
Open & Honest                    <>          Helpful & Considerate            <>            Curious & Creative

Responsible & Reliable      <>           Productive & Mindful            <>           Positive & Friendly
Linkage to Universities & 3rd Level education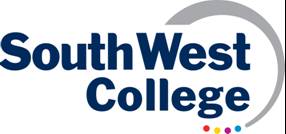 <—> 

 <—>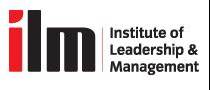 JMG Systems has close ties with local colleges and universities, and are actively involved in graduate placement and bespoke training programmes for all staff.