JMG celebrates 40yrs at Hillhead!!
Now a regular event on the business calendar, JMG Systems celebrated 40years in business by having yet another successful show in the Hillhead Pavilion. As usual it was a fantastic opportunity to touch base with our many customers as well as making some new contacts.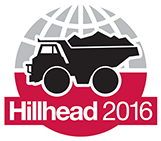 The stand was busy and there was significant interest with the upgraded range of JMG products on show including a new range of control panels and canbus i/o controllers, new industrial ICON D displays, radio remote controls and JMGs universal telematics solution, "MachineMedic".
Despite the weather conditions (!) the 3 days were hectic, engaging and enjoyable, and we thank everyone who took the time to come and have a chat.